Why Do I Want to Be JARVIS Certified
I am so excited to announce that I have been Jarvis certified! It's not just about the certification, however. I want to be Jarvis certified because it means I can write copy for any type of company and know how to make content engaging. Whether you are a business owner or an employee, Jarvis certification will help your writing skills no matter what industry you work in.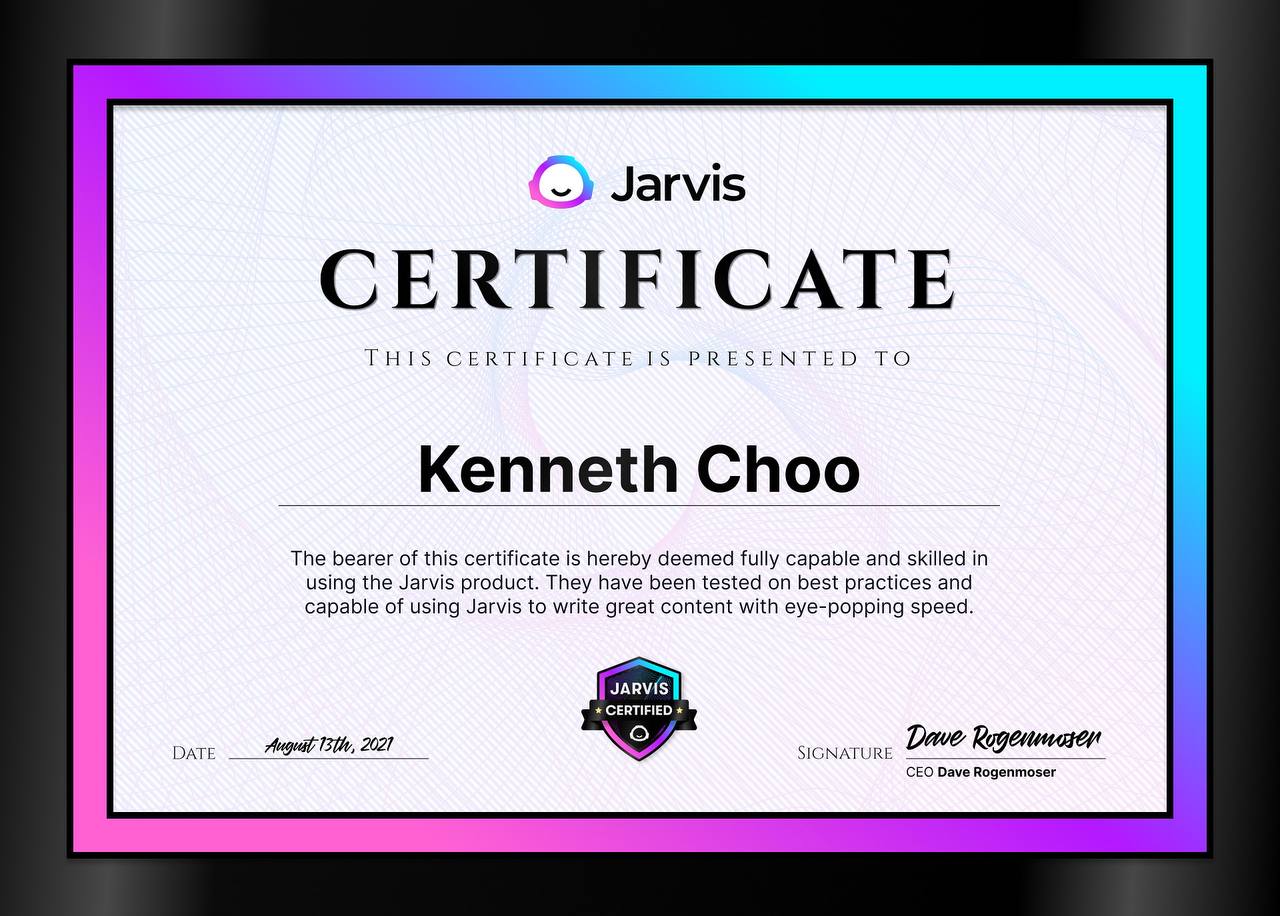 1. What is Jarvis Certification
The Jarvis Certification is a special designation reserved for those who have proven a high level of competence using Jarvis to create great content.
After completing the certification, you'll receive a shiny new badge you can add to your LinkedIn to show off your professional expertise. You'll also get a certificate with your name on it to frame on the wall above your law school degree.
In order to be JARVIS Certified, these are the requirements
Certification Requirements
Complete the Jarvis Bootcamp
Generate content at least once inside each of the 50+ Templates
Create 1 new Recipe
Have personally generated at least 20,000 words
Passed the Jarvis Certification Exam
2. Jarvis Certification is not just about the certificate
Being Jarvis Certified is a valuable skill that will help you in your future of work. It can be helpful for many professions including copywriting, social media marketing and public relations to name just a few.
In the future, I believe that Jarvis Certified employees are also more likely to have higher salaries due to the demand for this type of talent just like if you were to hire someone to run your Google Adwords, would you rather them just say they know it really well or would you rather them go through the official Google Adwords Certification?
So getting certified will rank you higher priority than anyone else who just claims they know Jarvis. When you hire someone to write content for you using Jarvis, you'll want them to be certified right?
3) The Future of Work
The future of work is now. Artificial Intelligence has been around for a while, but its in the past few years that it's really starting to take off and change what we know about working. Jarvis Certified employees can use artificial intelligence software like machine learning, natural language processing and deep learning to analyze data faster than any human could ever do it themselves; saving time on tedious tasks so you never have an excuse not get your stuff done! As this trend grows jarvis certification will become more necessary for every employee as they are able to get things done faster and more efficiently than ever before.
Did you know that Artificial Intelligence is going to take over the world? Whether you'll be replaced by AI or not, Jarvis Certified certifications can help with your future of work. Personally Jarvis has helped me generate nearly 110k words just in 3 weeks and I'm all set for my next few months at least! (See my screen capture)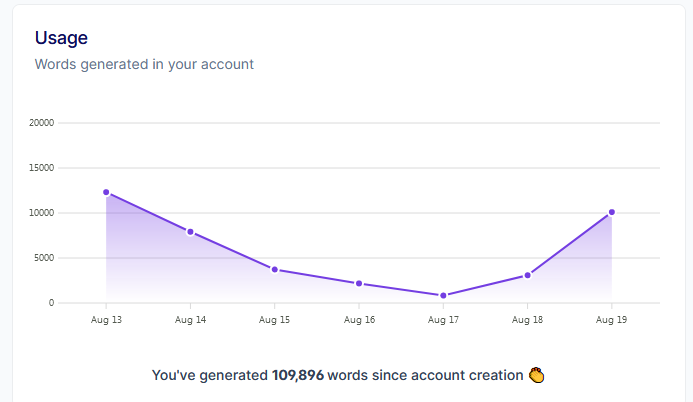 Jarvis Certification will help you get ahead in your future of work as it is beneficial for many professions. It can be helpful with copywriting, social media marketing and public relations to name just a few. Additionally, Jarvis Certified employees are more likely to have higher salaries due to the demand of this type of talent being ranked higher on priority than someone who says they know jarvis really well but did not go through the certification program.
But before you want to be Jarvis Certified, you need to sign up as a jarvis user first!
If you want to try out Jarvis AI for yourselves, you can sign up click on the button

When you use this link, you will get additional 10,000 words/credits on top of your 1st 20,000 words when you signup for the lowest plan - Starter plan
There's a 7 days Money Back Guarantee if you aren't happy for any reason. And even after you sign up, you can still see the videos I've created with Jarvis in action!
Note from Jarvis AI's team: Our 7-day money back guarantee is designed for all those who are unsure about their decision. We know life can be unpredictable, and sometimes people change their minds. Our pledge is simple: If for some reason our product doesn't work out or you don't like it – we will completely refund your subscription costs in full within 7 days of signing up and up to 20,000 words used without hassle. (Source: https://www.jarvis.ai/pricing)
So if you are still on the fences, I suggest you to join JARVIS AI's Public FB group where you will be able to ask your burning questions or enquiries and see if you can get all your questions and doubts cleared!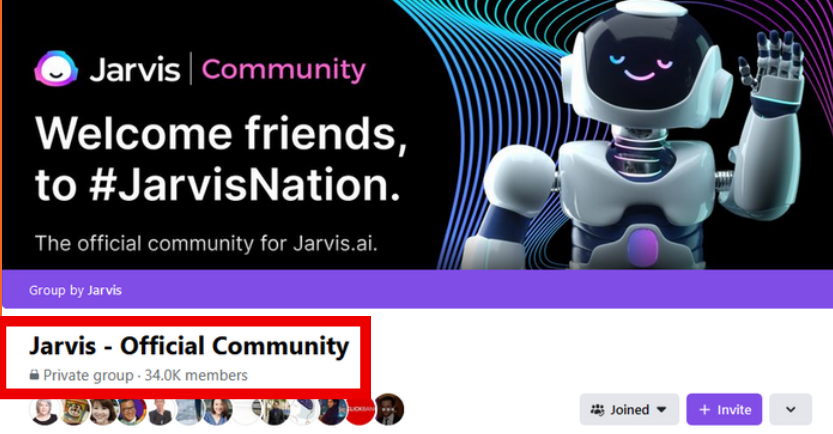 I look forward to seeing you on the Jarvis Public FB group and on board with the JARVIS AI family!
***
Kenneth Choo
Author | Speaker | Consultant
Download My Free Gifts & Resources by Clicking HERE!
---